History
Pyramid Packaging was officially incorporated in December of 1968 and created by proud US Army veteran James S. Ploen. His vision: build a strong family company – brick by brick – that provided high-quality packaging machinery, materials, and service expertise under one roof.
Jim brought his ambition, packaging knowledge, and unmatched ability to connect with people to the new company (including a successful period of selling encyclopedias door-to-door in Alaska!). Starting with significant supplier partners in Automated Packaging Systems (Autobag) and American Packaging Machinery (AMPAK), he was able to form a solid foundation for future growth.
Humble Beginnings
Working out of a shared space with other family members and the first of many neighborhood employees, Pyramid quickly established a critical link in the supply chain between top-tier packaging manufacturers and end-user customers in a wide range of industries from fasteners to food.
Out of these collaborative efforts spawned one of Chicago's first working packaging machinery demonstration centers in 1973. In the "demo room," customers could test run alternative packaging systems with their products before investing in a simple or complex solution. The participation in local trade shows and the conducting of open houses also significantly contributed to the company's early growth.
Over the next two decades, hard work and these important initiatives led to multiple awards for top sales performance and created a solid base of satisfied and diversified clients. Pyramid's position as a leader providing trusted and pragmatic packaging solutions became well established in the industry.
New Decade, New Approach
By the late 1980s, a recessionary economy and a highly competitive landscape brought a new decade with changing customer expectations. Pyramid was also at a critical crossroad while transitioning to the next generation after its founder's sudden passing in 1990.
Recognizing the need for a fresh approach, greater efficiency, and just-in-time inventory, new President Bob Ploen updated the company's branding, computerized the business, doubled down on the stocking distributor model, and re-vitalized sales efforts.
In 2001, a move to Glenview, IL more than doubled the warehousing capacity, which resulted in improved logistics and heightened service levels to address the needs of a diversifying customer base in the industrial, medical, and fulfillment segments.
Two key salespeople and an experienced operations manager were hired during this time, leading to historical sales growth in a coordinated fashion. Further expansion occurred in 2014 when a building with additional property in Northbrook, IL, was acquired. In late 2018, the ground was broken on a two-year construction project to build the headquarters for a world-class packaging distribution center and an interactive packaging machinery showroom.
Looking Forward
Tremendous pride and a deep sense of humility come to mind when reflecting upon Pyramid's 50-year family business success story. Throughout many years and continual evolution, the enduring principle focuses on building mutually beneficial long-term partnerships with customers, suppliers, employees, and our community.
Look no further than the many longtime customers and employees retained, the charitable institutions supported, and the strategic partners to understand what the company values. Pyramid's unique relationship has enjoyed over five decades with its key supplier, Autobag, exemplifying an enduring and successful strategic partnership between a value-add distributor, a manufacturer, and end-user customers. 
An exciting new chapter is beginning in the Pyramid-Autobag story with the recent acquisition of Autobag by Sealed Air Corp.
Proudly independent, financially strong, and empowering the next generation, the family company with deep industry roots and continually evolving business processes – brick by brick – remains poised to deliver trusted packaging innovation for another 50 years!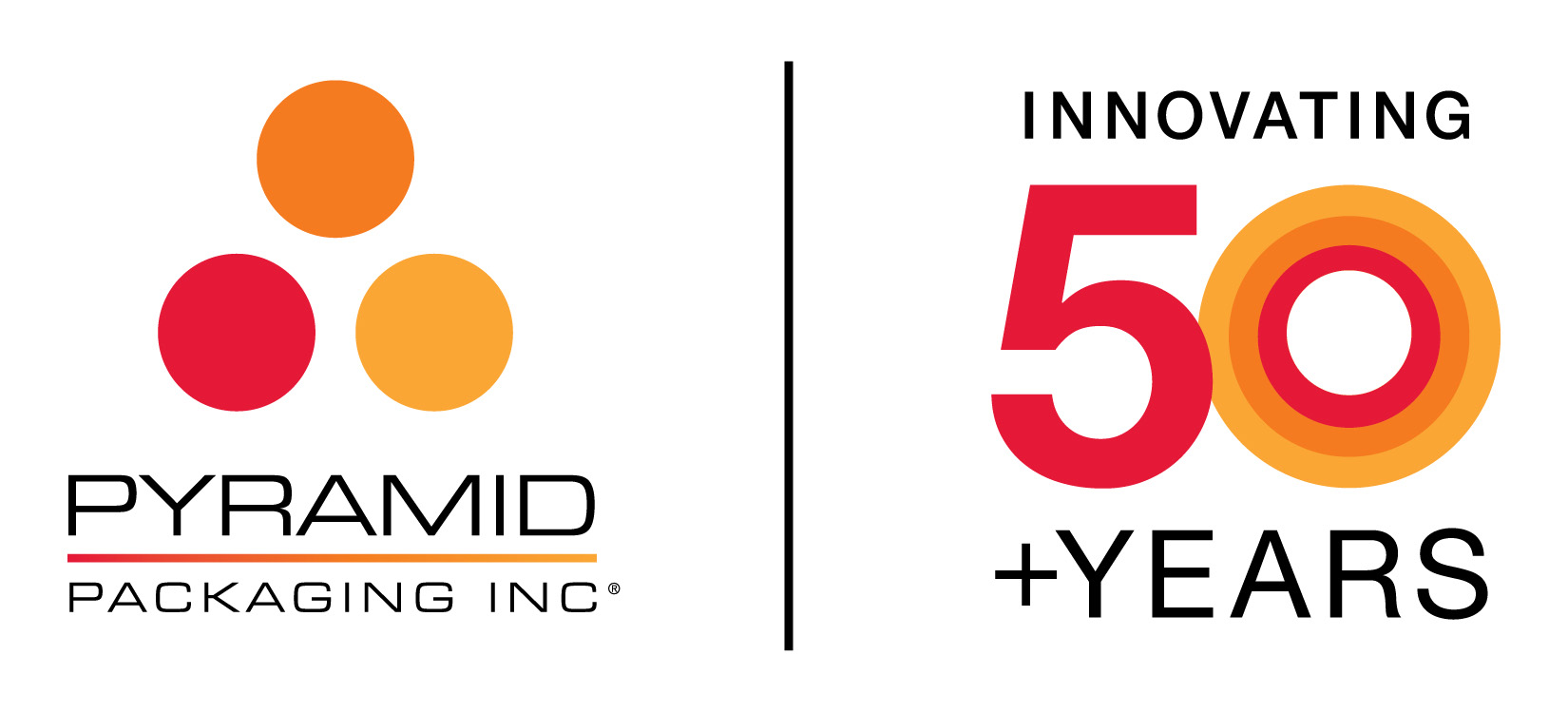 Many thanks to our valued and loyal customers, without whom our successful journey would not have been possible. Special mention to our first-class suppliers, all our outstanding current and past employees, family friends, and my highly supportive siblings who have contributed to "building the Pyramid" throughout the years. To my late parents and founders, James and June Ploen, who provided love and concrete examples of working hard towards big dreams. Finally, my amazing wife and three children have always inspired me with their unconditional love, support, and unique talents. What an incredible honor it has been to lead a great family business celebrating this significant half-century milestone!

Respectfully,

Bob Ploen | President
AWARDS
Pyramid has won several awards in its 50 plus year history. In 2015, the company was named the Automated Packaging Distributor of the Year, and has since continued representing APS for over 50 years in the Chicago market.
CHARITIES
Since 1968, Pyramid Packaging has been contributing to local charities in the Chicagoland area. We are committed to making positive change by donating to the following charities in 2021: Bear Necessities Pediatric Cancer, Alzheimer's Association, and the St. Paul of the Cross Men's Club.